Immigrate to Canada as a Machinist or Machine Operator
Are you an experienced machinist or machine operator seeking permanent residency in Canada?
Furthermore, on April 14, 2021, Immigration, Refugees, and Citizenship Canada (IRCC) implemented a new TR to PR pathway for temporary residents who are already in Canada as temporary workers.
However, before you can immigrate to Canada, we must first determine which immigration programs and pilots you qualify for, as well as which will provide you with the best chance of success. You can choose from over 80 visa options in Canada, and we're here to help you make the right decision.
Canada plans to invite 465,000 people to settle in the country in 2023, increasing to 500,000 by 2025.
The Express Entry system and Provincial Nominee Programs

are expected to provide a significant portion of these immigrants.

These two programs are the most popular not only because they are much faster than other programs, but also because they offer the most spots and will invite far more foreigners to move to Canada than other immigration visa programs.
Jobs as a Machinist or Machine Operator in Canada
There are currently hundreds of machinist positions available in Canada. Finding a job in another country is a difficult task. Nonetheless, online platforms like eJobbo make it easier to connect with potential Canadian employers who have jobs available in your industry.
Visit our blog for advice on how to get a job in Canada. According to the National Occupational Classification of Canada, there are two main subtypes of machinist and/or machine operator jobs in Canada:
Machinists and machining and tooling inspectors: NOC Code 72100:

Contractors and supervisors, machining, metal forming, shaping, and erecting trades and related occupations: NOC Code 72010:
What Do I Need to Be a Machinist in Canada?
Before you can move to Canada as a machinist or machine operator, you must meet certain requirements, specifically those related to your trade.
It is important to note that these will differ depending on your skill level, occupation, and the province or territory in which you intend to work. To be eligible to live and work in Canada as a machinist, you must have the following qualifications:
Secondary or high school education completed

Work experience (typically at least one year, depending on the program and province/territorial requirements)

Journeyman or woman trade certification in machining, tool and die making, or another metalworking trade

Not all territories and provinces require a trade certification.

An apprenticeship of four years or a combination of work experience and industry courses (NOC72100).

Have a red seal endorsement that is optional but available (allows for interprovincial mobility).
How Do I Immigrate to Canada as a Machinist or Machine Operator?
It may appear difficult to apply for a Canadian visa as a machine operator. Nonetheless, we've highlighted four simple steps that are critical when beginning your visa application process.
Step 1: Select a Province or Territory
It's critical to know where you want to live and work in Canada because, once you've accepted your dream job, your work permit will only allow you to work for the same employer in that province or territory for at least a year.
This is true if you choose to immigrate to Canada through a program like the Provincial Nominee Program (PNP). So, before you begin the visa application process, do some research to ensure that you have chosen the best place for you and your family to live.
Step 3: Select an Immigration Program
In 2023, there are numerous ways to immigrate to Canada as a machine operator or machinist. To assist you, here are four strategies for increasing your chances of becoming a permanent resident of Canada:
System of Express Entry
Program for Provincial Nominees
Atlantic Immigration Pilot
Rural and Northern Immigration
Step 2: Evaluate Your Education
You will need an ECA if you received your qualification outside of Canada. An ECA will certify that your secondary and post-secondary credentials are valid and meet Canadian standards.
It also allows you to claim CRS points when applying for a Canadian visa and is required for some immigration programs, including the Federal Skilled Trades Program (FSTP), which is part of the Express Entry system.
Fortunately, machinist and machine operator jobs in Canada are classified as TEER level 2, which means you can apply through the Express Entry system programs if you meet the other requirements. The following organizations are authorized to evaluate your qualifications:
University of Toronto School of Continuing Studies Comparative Education Service
Canada's International Credential Assessment Service
International Qualifications Assessment Service (IQAS)
International Credential Evaluation Service (WES)
Top Machine Operator and Machinist Permanent Residency Programs
Permanent residency (PR) programs provide a more straightforward path to living and working in Canada, either alone or with your family. Because the skills provided by this trade are highly valued and in demand, you have a good chance of obtaining PR status as a machinist or machine operator.
The following programs outline the PR immigration routes you can take to work as a Machine Operator or Machinist in Canada.
The Express Entry system administers three federal economic immigration programs in Canada: the Federal Skilled Worker Program (FSWP), the Federal Skilled Trades Program (FSTP), and the Canadian Experience Class (CEC). Because machinists and machine operators fall under NOC Major Group 72, or industrial, electrical, and construction trades, you are eligible to apply for a Canadian visa through the FSTP.
Your application will be automatically entered into Express Entry draws every two weeks and ranked based on your CRS score, which is based on factors such as age, language skills, and ability to settle in Canada, among others. If your score is equal to or higher than the minimum cut-off, you will be issued an Invitation to Apply (ITA) for permanent residence in Canada.
If you are a skilled or semi-skilled foreign worker with a valid full-time job offer (if required) in Canada that is in demand in a specific province or territory, you can immigrate to Canada through the Provincial Nominee Program (PNP). Each province or territory has its own PNP with unique labor requirements.
If you are nominated by a province, you will receive 600 additional CRS points, which almost guarantees you an ITA for permanent residence. Machinists and machine operators are in high demand in the following fields in British Columbia, Manitoba, Prince Edward Island, and New Brunswick:
The province of British Columbia Skilled Worker or Express Entry PNP categories
Manitoba Skilled Worker Stream or Express Entry in the PNP
The province of Prince Edward Island PNP – Impact on Labor and Express Entry
Brunswick, New Brunswick Skilled Worker and Express Entry streams of the PNP
Pilot Program for Rural and Northern Immigration
As an experienced machinist or machine operator, you may be eligible to apply for permanent residence through the Rural and Northern Immigration Pilot, which is aimed at skilled workers with a job offer in one of Manitoba's or British Columbia's provinces, all of which are currently accepting applications:
Brandon, Manitoba; Vernon, British Columbia; and West Kootenay (Trail, Castlegar, Rossland, and Nelson), British Columbia
Pilot Program for Atlantic Immigration
Because machine operators are classified as TEER level 2 and are in high demand in New Brunswick and Prince Edward Island, you may be able to apply for a Canadian visa through The Atlantic Immigration Pilot.
It is a community-driven, employer-specific pilot program that assists skilled workers with valid job offers in one of the participating provinces in immigrating to Canada.
What Canada Has to Offer Machinists and Machine Operators
Machinists can expect to earn an average salary of CAD 79,324 in 2023, according to IndeedCanada. At the same time, according to the same website, experienced machine operators can expect an average salary of CAD 69,982 in 2023. With hundreds of machinist jobs currently available in Canada and the necessary work experience, qualifications, and training, you could be here sooner than you think.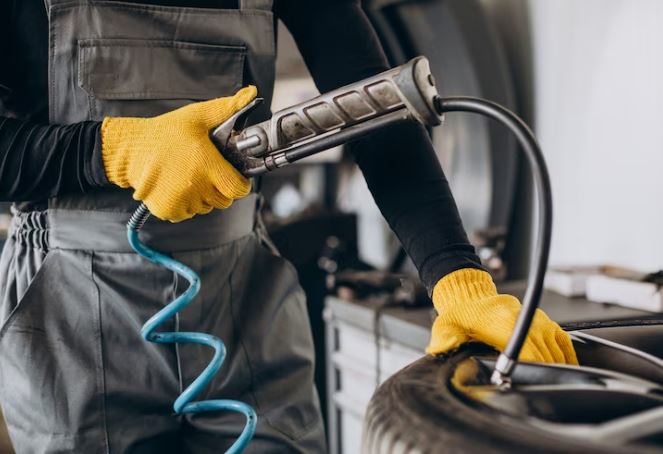 Giving you the tools you need to immigrate to Canada today
Applying for a Canadian visa can be complicated and time-consuming. With such strict deadlines, procedures, and requirements, it is easy to make a mistake that could cost you your opportunity to immigrate to Canada as a machinist or machine operator.
However, with the help of one of our knowledgeable Regulated Canadian Immigration Consultants (RCICs), the process will be stress-free.
When you choose to use our expertise and government-approved services, you will receive the following benefits:
An in-depth eligibility evaluation

Advice on which of the 100+ immigration programs and visas to apply for

An immigration strategy tailored to your specific requirements

All application forms and documentation must be reviewed and submitted, as well as

Help with every step of the application process
FAQ
What is the best place to work as a machine operator or machinist in Canada?
Toronto is the best place to relocate as a machinist or machine operator in Canada because it has the most job opportunities.
What is the Average Salary/Wage in Canada for a Machinist?
According to IndeedCanada, the average machinist salary/wage in Canada is CAD 79,324 per year.
The first step towards moving to Canada is to get an assessment of your specific situation. Call us today at +1 604 358-5763 for an assessment to see if you are eligible to move to Canada, or fill out our online assessment form.